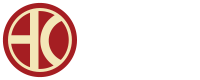 About us
Built on a lifelong fascination with vintage and classic automobiles, 'Heijstee Classics' is a testament to Frans's knowledge, passion, and years of experience working with and selling unique cars.
Learn More
In 1993, Frans Heijstee ventured into the classic car business with the goal of finding exceptional cars that appeal to those who share his appreciation for automotive heritage. Quality takes priority over quantity, with each vehicle meticulously chosen to meet the highest standards. Heijstee Classics offers a select range of vintage, classic, and future classic cars. 
Starting as a junior mechanic, Frans learned his skills working in Naarden's historic Spiegel Garage, which has provided car repairs and storage since 1915. In 2007 Frans seized the opportunity to acquire the Spiegel Garage from his old boss, making it the perfect home for Heijstee Classics and 'Lusso Automobilia' founded by Frans's brother Peter and specializing in sourcing and selling rare automobile collectibles.
Together, Frans and Peter have built a haven for car lovers and collectors. Whether you're looking for that special car or a unique piece of memorabilia to complement your prized possession, 'Heijstee Classics' is the place to be.
A haven for enthusiasts and collectors
The Spiegel Garage in 1915