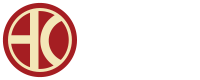 for sale
We handpick vintage, classic, and future classic cars to offer our clients a select range of automobiles chosen for their exceptional quality, distinctiveness, and performance.
A timeless masterpiece that marries elegance with power. Born in the 1960s, this beauty was the brainchild of the legendary Italian designer Pininfarina. Under its sculpted hood, you'll find a roaring V12 engine that's music to your ears and a powerhouse on the road. 
The 275 GTB is a performance juggernaut. In its heyday, it established itself as a benchmark for speed, with acceleration that set pulses racing and a top speed that commanded respect. The car's handling prowess matched its straight-line speed, thanks to meticulous engineering that transformed every twist and turn into a ballet of precision.
info@heijsteeclassics.com
Zwarteweg 52, 1412 GD Naarden