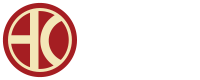 TELEPHONE
For general enquiries, advice or information on our cars or services call Frans Heijstee on…
E-MAIL
For questions, information on our cars or to make an appointment send us an email…
info@heijsteeclassics.com
ADDRESS
Visit our showroom in Bussum's historic 'Spiegel Garage,' in the heart of the Netherlands.
Zwarteweg 52, 1412GD Naarden
Are you looking for that perfect classic car? We'll help you find the ideal vehicle that suits all your needs. And if you're considering selling, our expertise and extensive network will help you find the perfect buyer. Use our online contact form to schedule an appointment, book a test drive, or ask questions. We're here to help.